I've been lurking around at
FemaleNetwork
and the topic
"Which Party Cocktail Are You?"
caught my attention. It reminded me of the cocktail drink my brother in law made when he visited us, it's called
Screwdriver
. It is usually a mixture of orange juice and vodka that's why it is sometimes referred to as Vodka and Orange.
How to Make Your Own Screwdriver Cocktail Drink at Home:
1. You have to prepare of course a glass,
stirrer
, cubed ice, Energy Drink
(Red Bull)
, Clear Soda
(Sprite)
, Cherries with Syrup and of course, your Vodka
(Absolut).
This Vodka cost around Php900-1,000 as far as I remember.
2. Fill your glass with cubed ice, then put an ample amount of Vodka on it together with cherries. (You might want to use a shot glass to measure the amount of alcohol you will place on your drink.)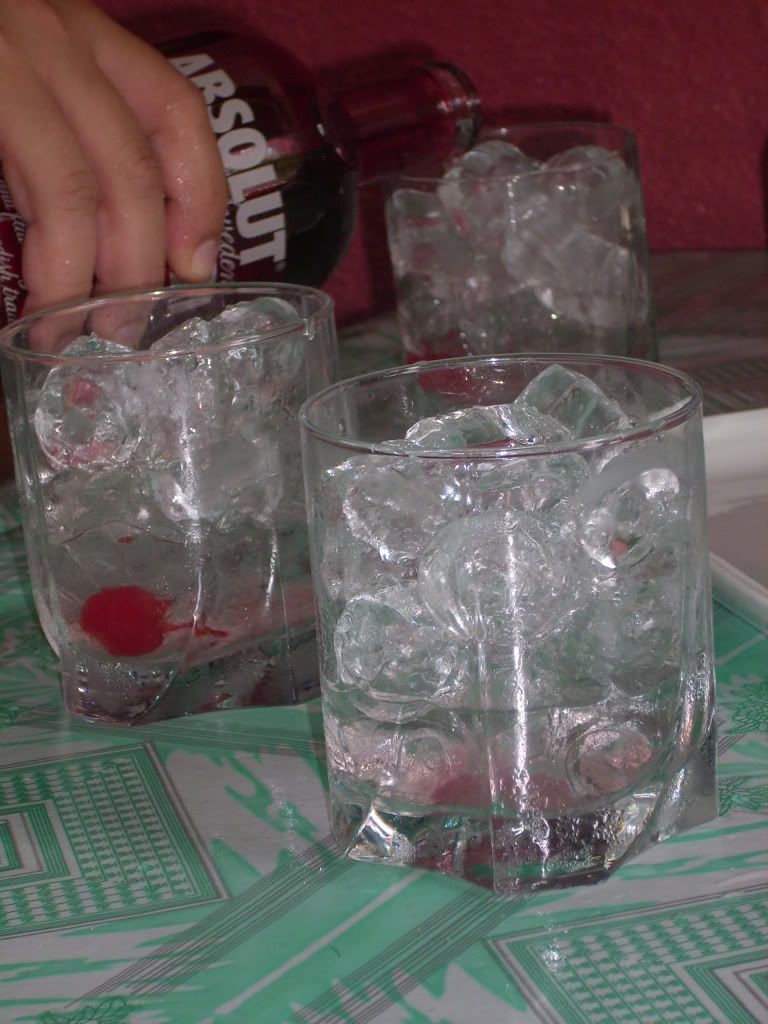 3. Then just mixed everything on it.
Red Bull Energy drink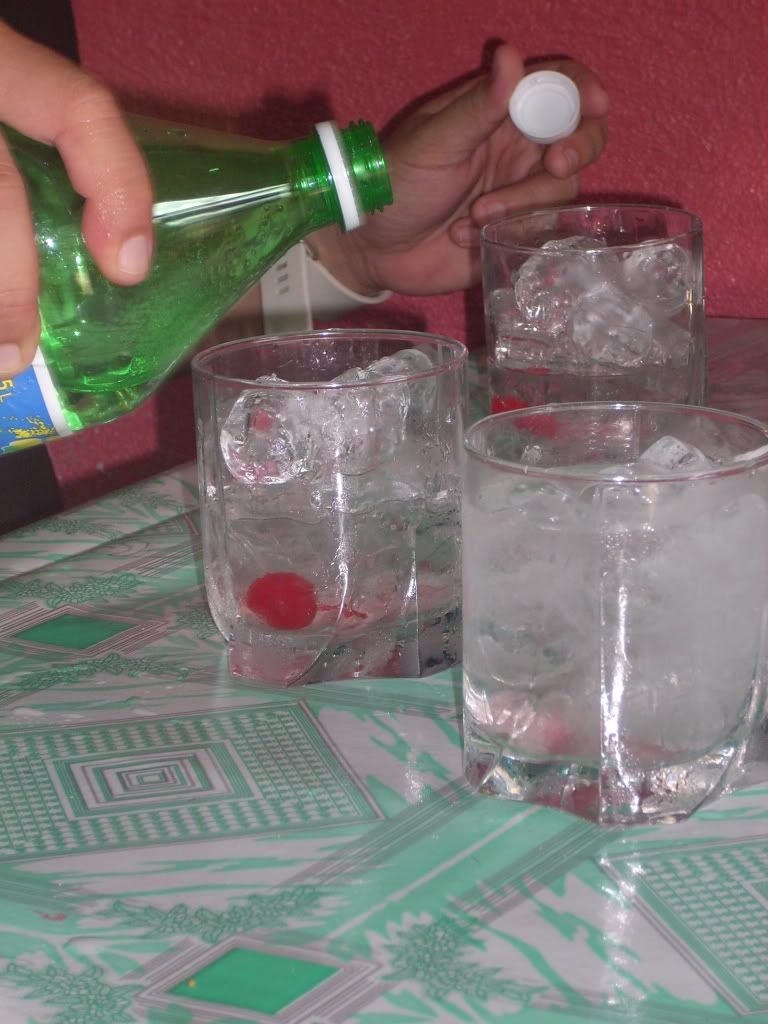 Clear Soda (Sprite)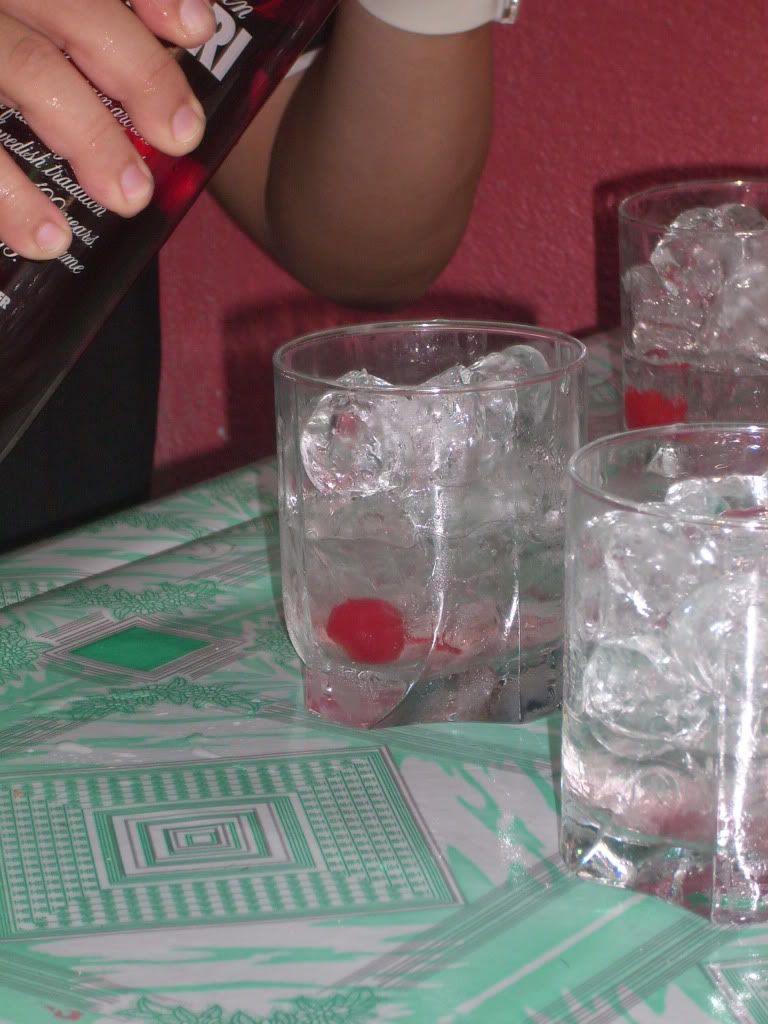 4. To add color, you can put Cherry Syrup on your drink.
5. Mix all your ingredients using a
stirrer
and that's it! You can now serve your self-made Screwdriver Cocktail Drink this Holiday Season or in any kind of celebration you will have.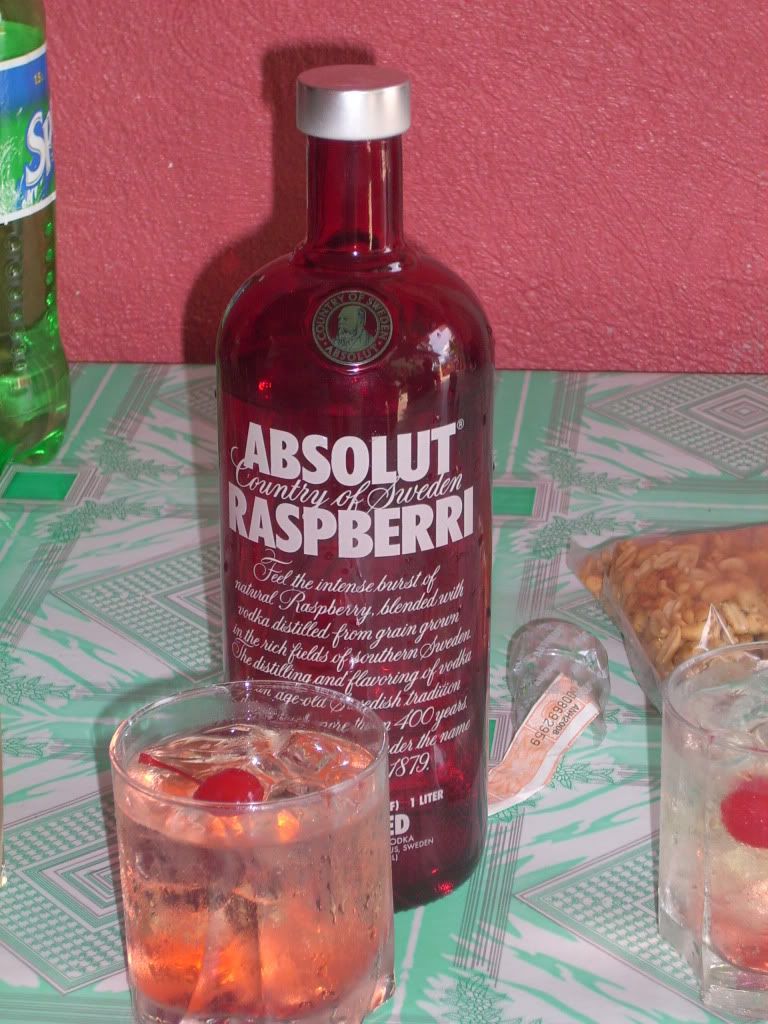 Ooops! But remember:
1. Mixed drinks contain alcohol, so drink responsibly.
2. Never drink and drive.
3. Juice often masks the flavor of cheap vodka. Feel free to use more inexpensive vodkas.
4. Drink quickly to ensure ice does not melt and water down your cocktail.
5. Don't drink alcohol if you are pregnant.
*** Refer to my Disclosure Policy for this post.